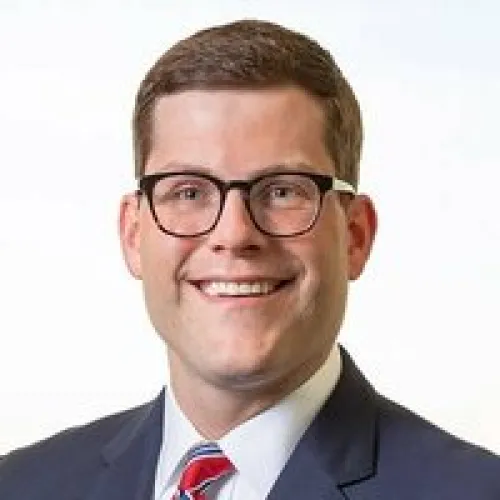 Stuart Wilkinson
Stuart Wilkinson is a vice president with McGuireWoods Consulting in Atlanta. Over the past decade, he has earned extensive experience working with both the Executive and Legislative branches in Georgia. At McGuireWoods Consulting, he leverages this vast experience and counsels Fortune 500 companies, non-profits, startups, and vendors throughout Georgia. Stuart's strategic advice helps his clients shape policy debates, navigate the state procurement process, and effectively communicate their messages to decision makers across all levels of state government.

Prior to joining McGuireWoods Consulting, Stuart served as a top advisor to Georgia Governor Brian Kemp, most recently as his Deputy Director of External Affairs. In this role, Stuart helped craft and advance the Governor's legislative agenda through the Georgia General Assembly. Additionally, he has held a number of other key positions with Governor Kemp including Deputy Director of the Gubernatorial transition team, as well as managing then Secretary of State Brian Kemp's legislative and external affairs team. In 2018, Stuart worked on Governor's Kemp's first gubernatorial campaign and in 2022, Stuart served on Governor Kemp's re-election campaign finance committee.

Stuart began his political career in Governor Nathan Deal's administration where he managed the Governor's local government relations program before joining the Georgia Department of Behavioral Health and Developmental Disabilities government relations team.

Stuart is regularly recognized as a top lobbyist in James magazine. An avid runner, Stuart currently serves as a Board Member of the Atlanta Track Club where he has been involved in the Strategic Planning, Nominating, and Governance Committees. Stuart also serves on the Advisory Board for the Alliance Theatre working directly with the Patron Experience Committee. Previously, he was appointed to the Georgia Commission for Service and Volunteerism by Governor Deal. He is a native of Sandy Springs, Georgia and a graduate of Georgia College. Stuart lives in Atlanta with his wife Kathleen and their newborn, George.