Thanks for printing! Don't forget to come back to Atlanta Track Club for fresh articles!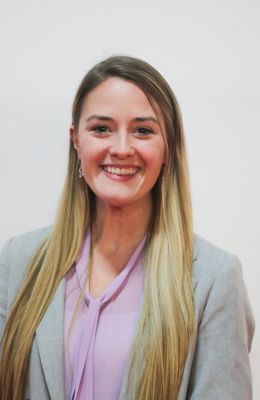 Hometown: Sioux City, IA

Atlanta Track Club Member: Two Years

Favorite Atlanta Track Club Event: Publix Georgia Marathon

Favorite Place to Run in Atlanta: Along the river in Roswell
My running career started when…
About 6 months after I moved to Atlanta. I had ran here and there in high school, but I never thought I could be a long distance runner. When I moved to Atlanta, I wanted to keep in shape. I then befriended a few competitive runners that motivated me to push myself to the next level. I started off running short distances, and when I started to beat my own time, my obsession for running really grew. Being a part of Atlanta Track Club really pushed me to keep running and set continuous health goals for myself. Running is now one of my biggest passions and I'm proud to be an Atlanta Track Club member.
I joined Atlanta Track Club because…
I wanted to be a part of a great team. The Atlanta Track Club really makes sure to put their members and participants first. After running a few races with them in 2016, I knew I had to sign up to be a member.
My most memorable running experience was...
My very first half marathon. I felt so accomplished and proud of myself after I finished.
My craziest running story/moment was...
The Resolution Run is always a funny race for me. I definitely have too much fun the night before, so I tend to run on little sleep for that race.
The one thing I want everyone to know about Atlanta Track Club...
They are a team with high morals. They put their member first, and they do everything they can to make things right.
I run (to/for/because)…
because it makes me feel great. I know that running is good for my health in so many aspects, so I always feel like I'm benefitting myself as I keep up with my running routine.