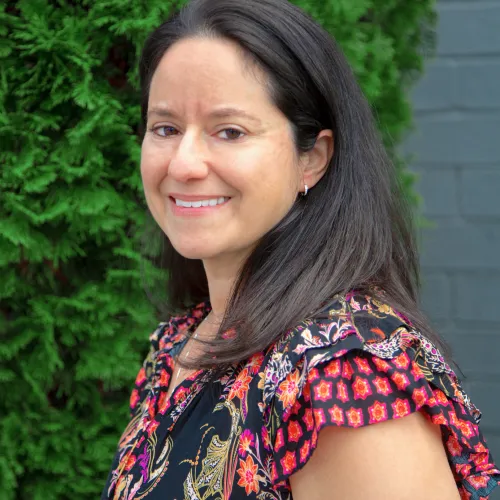 Manager - Registration

Veronica was born and raised in Atlanta to immigrant parents from Mexico and Peru. She was always the kid playing outside in the dirt or climbing trees for hours until her mother yelled into the dark to come inside, so when she took up running later in life it was no wonder she kept finding herself randomly running in the woods. She will run roads but trails are where she belongs. She is a proud graduate of Berry College and earned her Master's in Political Science at Georgia State University.
Veronica is excited to join the team after being both a member and ambassador for the Club and appreciates the Club's commitment to diversity and inclusion in running which is very much in line with her mission especially out on the trails. In her free time, Veronica loves hiking (and running) with her dog Jagger at one of Georgia's many state parks, weight training, traveling, and drinking all the coffee. If you ever see her on any random trail, at one of Georgia's many trail races, or even at any ATC race (running, working, or both!) please say hello.