2022 PUBLIX ATLANTA KIDS MARATHON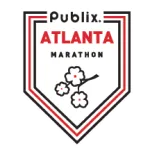 The 2022 Publix Atlanta Kids Marathon is moving back to Atlanta! The youth portion of Publix Atlanta Marathon Weekend will show kids what it means to be part of a big city marathon. Held on the same weekend as the 2022 Atlanta's Marathon Weekend, this festival of races gives children the chance to get out, get active, and get acquainted with running in Running City USA.
This year, children will be able to tackle more than one event if they choose! Both dash distances of 100 meters and 50 meters are available to all kids 14 and under. Please sign up for the longest event your child plans to run while registering, and their assigned bib at that distance will grant them entry into the Dash events. Kids can also have some fun in our Track & Field Zone, where they can experience an exciting obstacle course with some Track & Field components. We look forward to seeing you there!

For Atlanta Track Club's current policies concerning COVID-19, click here.

DATE & TIME
February 26, 2022
LOCATION
Centennial Olympic Park, 265 Park Ave NW, Atlanta, GA 30313
DISTANCE
5K (ages 8 and up)
3K (ages 7 to 14)
100M Dash (ages 14 and under)
50M Dash (ages 14 and under)
EVENT SWAG
Short sleeve adidas T-shirt
Medal
COST
5K:
- $25 through 1/14/22
- $35 through 2/10/22
- $40 through 2/25/22
- $45 onsite
3K:
- $20 through 2/25/22
- $25 onsite
100M Dash:
- Free with 5K, 3K, or 50M Dash registry
- $20 through 2/25/22
- $25 onsite

50M Dash:
- Free with 5K, 3K, or 100M Dash registry
- $20 through 2/25/22
- $25 onsite

SATURDAY EVENT SCHEDULE
6:30 a.m.
Youth Number Pickup Opens
7:30 a.m.
Track & Field Zone opens
7:30 a.m.
5K (ages 8 & up)
9:15 a.m.
50M Dash (ages 14 & under)
8:45 a.m.
3K (ages 7 to 14)
9:30 a.m.
100M Dash (ages 14 & under)
10:00 a.m.
Track & Field Zone closes
RACE DAY REGISTRATION
Deadline to register - online through 11:59 p.m., February 25, 2022
Race Day Registration: Providing we have not reached race capacity, we will offer registration for this event on race day.
TIMING & RESULTS
5K and 3K registrants will be timed and unofficial results will be posted Saturday evening. No personal race registration information will be included.

The timing device for this event is the Chronotrack single use B-tag. In order to receive an accurate time, please confirm your child's bib is...

Clearly visible on the front of the torso
Unaltered and unmodified (Do not fold or wrinkle)
Pinned in all four corners
Not covered (jackets, fuel belts, etc.)
If you do not wish to have your child timed, you may peel off the timing device or simply bend it several times.
Atlanta Track Club is a member organization of both the Road Runners Club of America (RRCA) & USA Track & Field (USATF) and adheres to the guidelines and rules of competition the events Atlanta Track Club conducts & provides.
COURSE AND EVENT DAY MAPS
3K runners will utilize the same start line as the 5K, following the beginning of the 5K course before the U-turn and head back to the finish line in the park. The 3K, 100M Dash and 50M Dash will all cross the same finish line as the 5K, Marathon and Half Marathon! Make your way to the Youth Festival Area for fun and guidance.
Did you know as a member of Atlanta Track Club you receive a discount on all Atlanta Track Club events? Join today to begin receiving discounts and be a part of Running City USA.