ATLANTA -- November 26, 2019 - Graphic designers, amateur artists and creative minds looking to have their work appear on Atlanta's most famous T-shirt are invited to submit designs for the 2020 AJC Peachtree Road Race T-Shirt Contest. Submissions are now being accepted. Click here to submit a design.
The theme of this year's AJC Peachtree Road Race is "Move Forward with Atlanta." Submissions should illustrate the way in which the iconic event continues to shape and reflect growth and change in Atlanta.
"Following an unforgettable celebration of its 50th Running, the AJC Peachtree Road Race moves forward into the next 50 years of the iconic event," said Race Director Rich Kenah. "The artist who wins this year's contest will be a major storyline of the Peachtree's new chapter."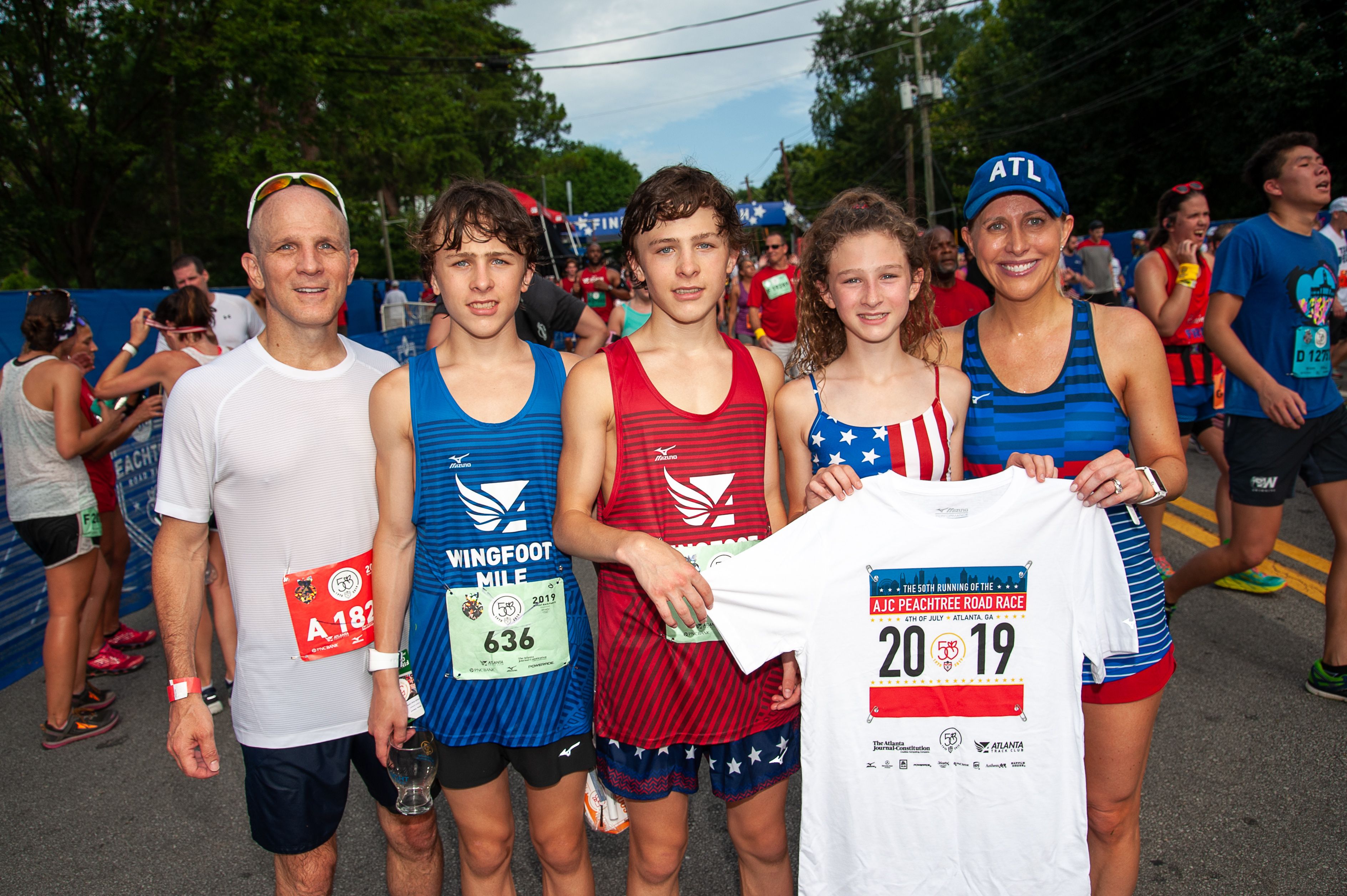 Artists can submit up to three designs between today and February 10, 2020. Detailed instructions including size, color limits and file types can be found here. A panel of judges from Atlanta Track Club, the Atlanta Journal-Constitution and the running community will choose five finalists. The five finalists will be voted on by the public in March with the winning design being revealed at the finish line of the 51st Running of the AJC Peachtree Road Race on July 4, 2020. The artist will win $1,000 and their work will forever be part of Peachtree history.
The AJC Peachtree Road Race T-shirt contest has been a beloved tradition at the world's largest 10K since 1995. New York Times Bestselling Author Emily Giffin was last year's winner in a special celebrity edition of the contest. "Lucky Bib," The design she submitted with local artist and runner Tina Tait received the most votes in the history of the contest.