ATLANTA - November 21, 2019 - At America's Marathon Weekend this spring, two 1996 Olympic medalists will return to Centennial Olympic Park for a celebration of Atlanta's Olympic legacy and Olympic future. They'll be showered with cheers, have a chance to reflect on what Atlanta's Games meant to them and their careers, and get to feel a sense of connection with the Olympic hopefuls competing at the 2020 U.S. Olympic Team Trials - Marathon.
Then, they'll run a half marathon.
Piece of cake for elite, former UCLA athletes who stood on the podium after defeating the best athletes in the world, right? Maybe not, considering one was a shot putter and the other a 100m sprinter, and when neither has run more than three miles since the time they were in high school.
So when you see John Godina and Gail Devers out there on Publix Atlanta Half Marathon course on March 1, 2020, you'll be watching two greats taking on an athletic challenge they may have never dreamed of, one that might be more confounding to their bodies than training for the Olympic Games.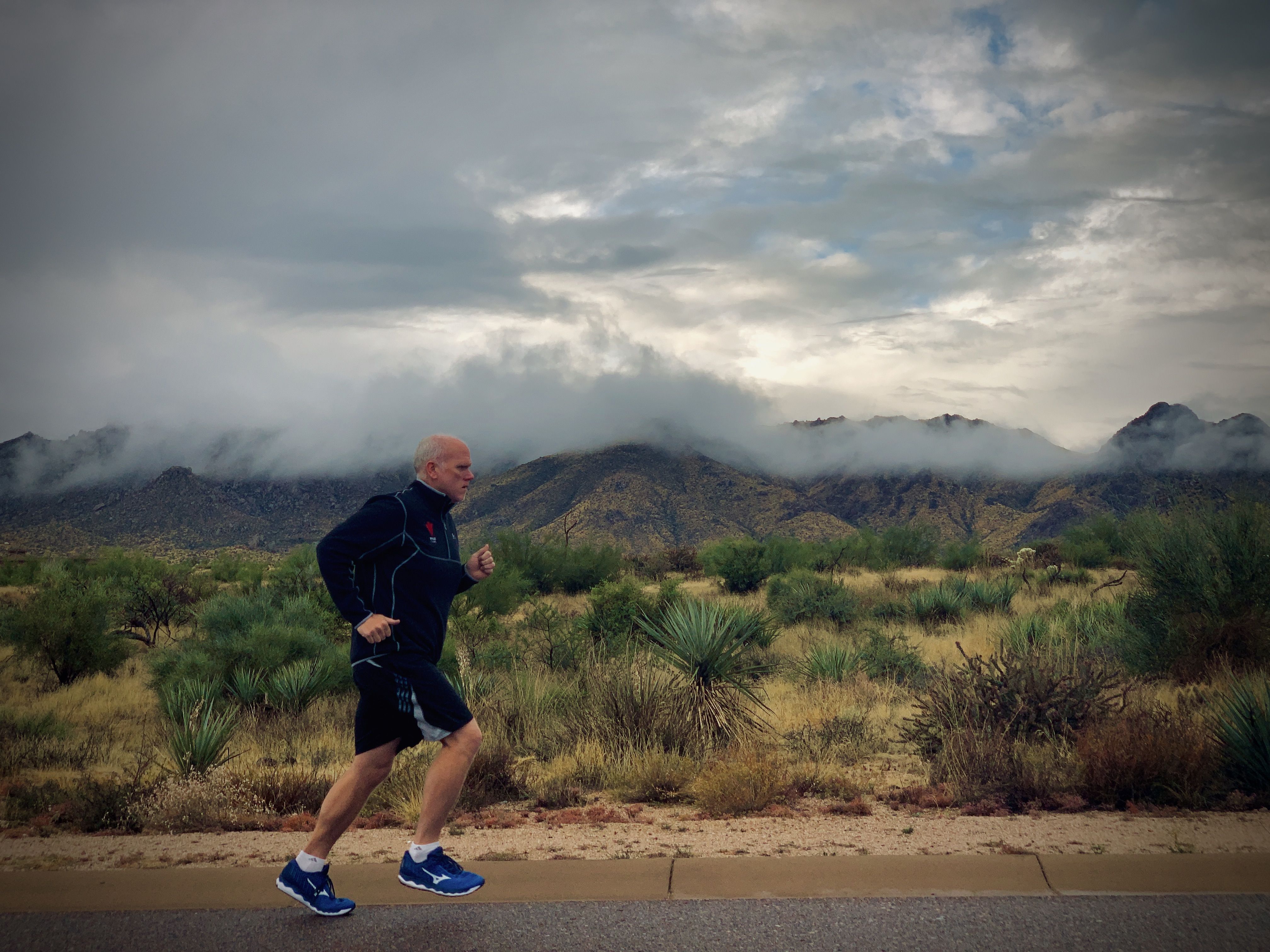 Why are they out there? Partially because Atlanta Track Club's Executive Director, Rich Kenah, wanted to combine Atlanta's Olympic past and present into one weekend. At the same time, both athletes were looking for an opportunity to push themselves and take on a new challenge long after their competitive careers had ended.
"It all started when a friend of mine and I looked at each other when we were having some drinks one night and told each other that we were both fat," Godina said. "We decided to put a $500 on who would lose the most weight, and that's really how it started."
Following some prodding from his wife to run a marathon together, Godina talked her down to a half marathon, then gave Kenah - his former agent - a call to start the process of training for the Publix Atlanta Half Marathon.
For Devers, the idea came from Kenah, and the athlete in her just could not resist the opportunity to take on a challenge.
"I was playing around with - 'Okay am I going to do this?' - and I started thinking it's a cool challenge. I'm looking forward to pushing my body to see if I can do it and how I will feel since I've never done distance like that."
Since retiring, neither has done much in the way of distance running - not that either did much in the way of distance running while they were still competing. The longest run of Godina's life was three miles before training started, and while Devers did compete in cross country in high school, as a professional her mindset was that "distance to me is 105 meters."
Now, both are being under the tutelage of the Club's Amy Begley as part of the In-Training for the Publix Atlanta Half Marathon program, which kicked off its training last week and is open to all. Both will battle the same types of injuries that participants who never medaled in an Olympic Games will face - issues with foot pain, knee pain, blisters, and the mental exhaustion of putting in the miles - but both are looking forward to the challenge and working through it with Begley.
"I'm excited to work with John and Gail," Begley said. "They're both new to distance running, but not new to hard work and dedication to achieving their goals. Just like all participants, the goal will be for them to patiently work up to the mileage, and we'll have to make sure that these elite athletes don't push it too hard when they need to take it slow."
Godina will be taking on this challenge virtually from his home in Arizona, corresponding with Begley to adjust his training schedule as needed. Devers, on the other hand, will be at the Club's office every Saturday morning to put in the miles alongside the program's other participants. She completed her first 3K indicator run in 15:22, then sent a video message (below) to Godina challenging him to step up, showcasing the Olympic mindset she still possess.
"I'm looking forward to the process and the challenge," Godina said. "When you're competing, you get to these checkpoints to assess yourself, and I'm really looking forward to just getting my mind into the process again and doing that kind of thing."
That kind of mindset led to success in Atlanta in 1996, as Godina won the silver medal in the shotput, throwing 20.79m to make it to the podium and Devers defended her 1992 Olympic Title to take home gold that year in the 100m Dash and the 4 x 100m Relay. Both cherish those memories of success in Atlanta, and are looking forward to returning to take on a different sort of athletic challenge.
"It's cool to get back there," Godina said, noting that he'll be living vicariously and retroactively through that Olympic Trials that same weekend. "I'll get to see that, get inspired by those folks, and then give it a try myself."
"When you think about the Olympic Trials, that's somebody who worked really hard and has that one shot to get it right," Dever said. "Now am I trying to make a team? Absolutely not, but I'm trying to accomplish a goal, and I think anybody that tries to accomplish a goal is doing something pretty special. So I'm hoping to draw inspiration from them."
Follow along with their training progress via John's Instagram and Gail's Instagram.