ATLANTA - July 10, 2020 -- Veteran community builder, sports marketer and fundraiser Kendyl Moss is joining the leadership team at Atlanta Track Club. Moss will start with the Club in September as Director - Community Relations and Development.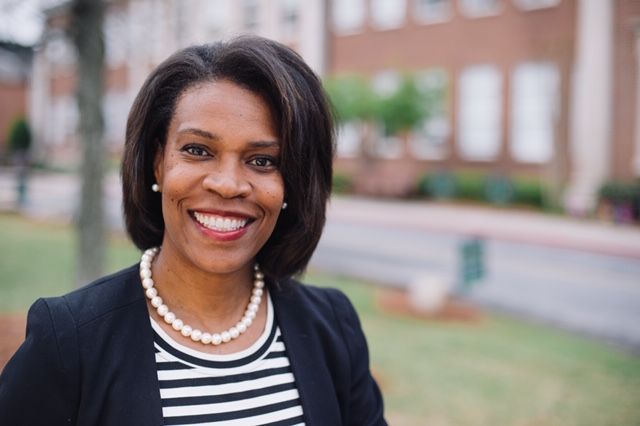 Moss joins the nation's second largest running and walking organization from Atlanta International School (AIS) where she has served as Head of Development since 2015. Prior to joining AIS, Moss spent 13 years with the Atlanta Falcons where she held many roles including Vice President of Community Relations. Moss began her career with the NCAA where she was an Assistant Director of the Division I Men's Basketball Tournament and Final Four.
At Atlanta Track Club, Moss will manage the organization's existing relationships with key community partners while building new strategic partnerships with civic leaders, like-minded non-profits, foundations and other sports organizations. She will lead the Club's internal efforts to develop fundraising capacity around its core mission and goal of a healthier Atlanta through running and walking. Her efforts will focus on improving accessibility, building infrastructure and developing programming that allows the sport to act as a change agent for all who participate.
"Having been a track-and-field student-athlete, this unique opportunity with The Atlanta Track Club thoughtfully combines my passion with career experience in fundraising, strategic stakeholder management and community capacity building," said Moss. "I look forward to doing this work on behalf of such a storied organization that is endeared to the Atlanta community, and leading the charge to generate meaningful philanthropic investments in support of Running City USA."
"Kendyl's understanding of and deep relationships in the City of Atlanta, experience in philanthropy and years of her own participation at the highest level of track and field in high school and college will help Atlanta Track Club elevate its visibility and further its vision of a city that is moving forward through running and walking," said Rich Kenah, Atlanta Track Club's executive director.
Moss earned All-American honors as a sprinter at The University of Texas at Austin as well as a B.A. in Speech Communications. She also holds an M.A. in Corporate Communications from DePaul University. A self-described HIIT class fanatic, Moss also likes to take on the virtual competition on her Peloton bike. She lives in Atlanta with her husband and two children.