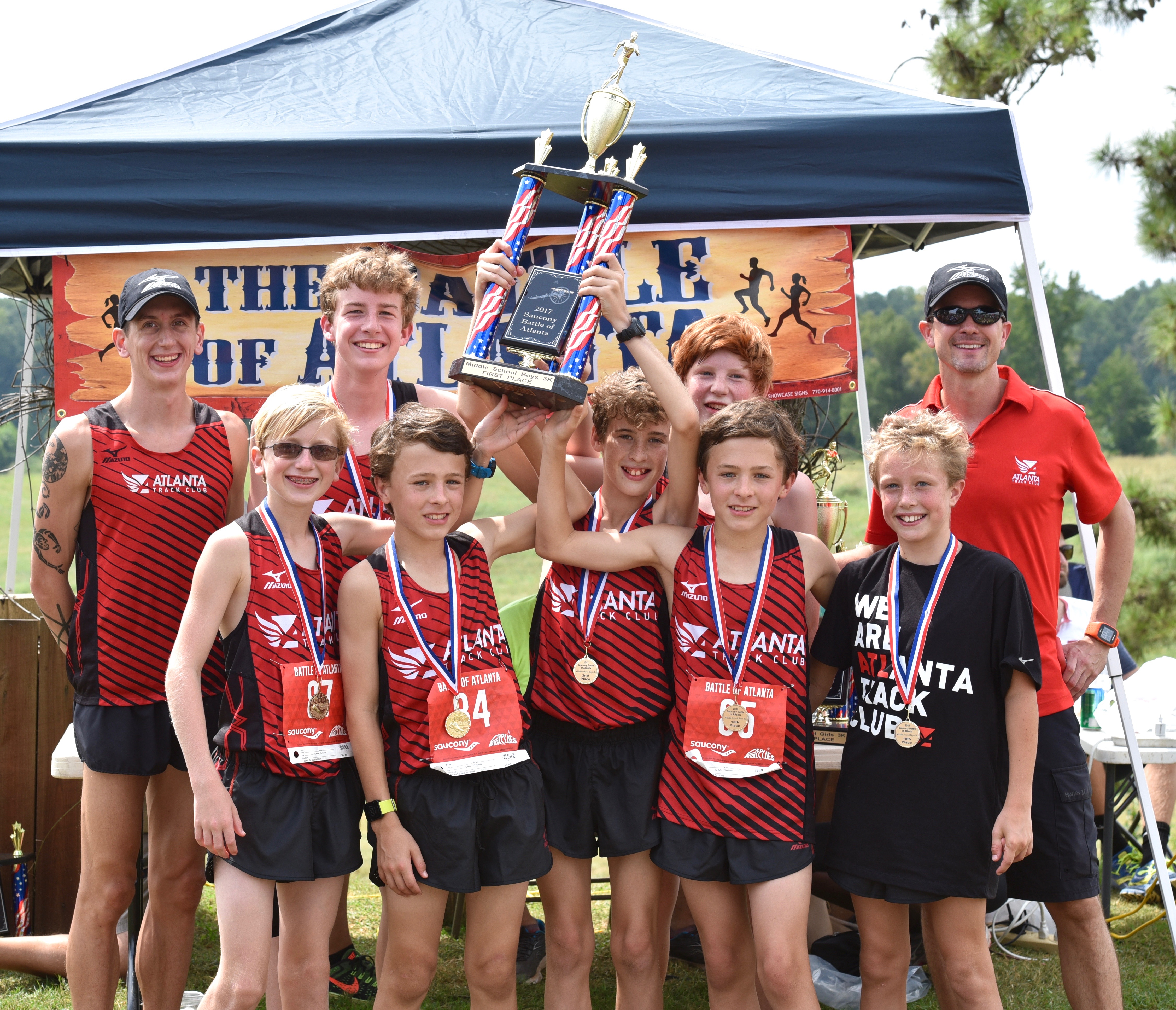 ATLANTA – August 28, 2017 – The boys of Atlanta Track Club's Youth XC Team topped the podium at their first ever meet. The team won first place scoring just 32 points in the middle school 3K division at Battle of Atlanta on Saturday in Hampton, Georgia.
The team placed all five scoring runners in the top 20, led by a second overall finish by Evan Owens with a time of 10:28.05. Atlanta Track Club's next two runners were Eamonn Kenah (4th - 10:44.56) and Edward Blaha (5th - 10:44.83). George Blaha and Robert Mallis completed the team's top five, finishing 15th and 17th respectively. The team had an average finish time of 10:55.21. Teddy Meredith and Liam Sitz also competed for the team at the meet.
Up next for the Club's Youth XC Team is Whitefield Academy Time Trials on September 9.
This is the inaugural season for the Youth XC Team, which is open to children ages 11-14. Each athlete receives running apparel, an online training plan and more. Team members are coached by Atlanta Track Club Coach Andrew Begley with additional guidance from members of Atlanta Track Club Elite.
Photo by Dan McCauley