Galen Rupp Joins Tuliamuk, Riley, Abdirahman in USATF 10 km Championships; Romanchuk and McFadden Headline Shepherd Center Wheelchair Division

ATLANTA - July 30, 2021 - Four members of Team USA who earned their spots in next month's Olympic Games right here on the streets of Atlanta will return on July 4 to compete in the 52nd Running of the Atlanta Journal-Constitution Peachtree Road Race.
Galen Rupp, a two-time Olympic medalist and the American Record-holder at 10,000 meters who won the men's 2020 U.S. Olympic Team Trials Marathon, is a late addition to the race and will join the previously announced Aliphine Tuliamuk, champion of the women's race at the Trials; Jake Riley, the Trials runner-up; and five-time Olympian Abdi Abdirahman as they compete for another U.S. title here in the USATF 10 km Championships, which the Peachtree is hosting for the fifth time since 2013. Both Tuliamuk (2017) and Abdirahman (2007) have already won a 10K title here. Although Rupp holds the American Record for the same distance on the track, it will be his 10K debut in a road race.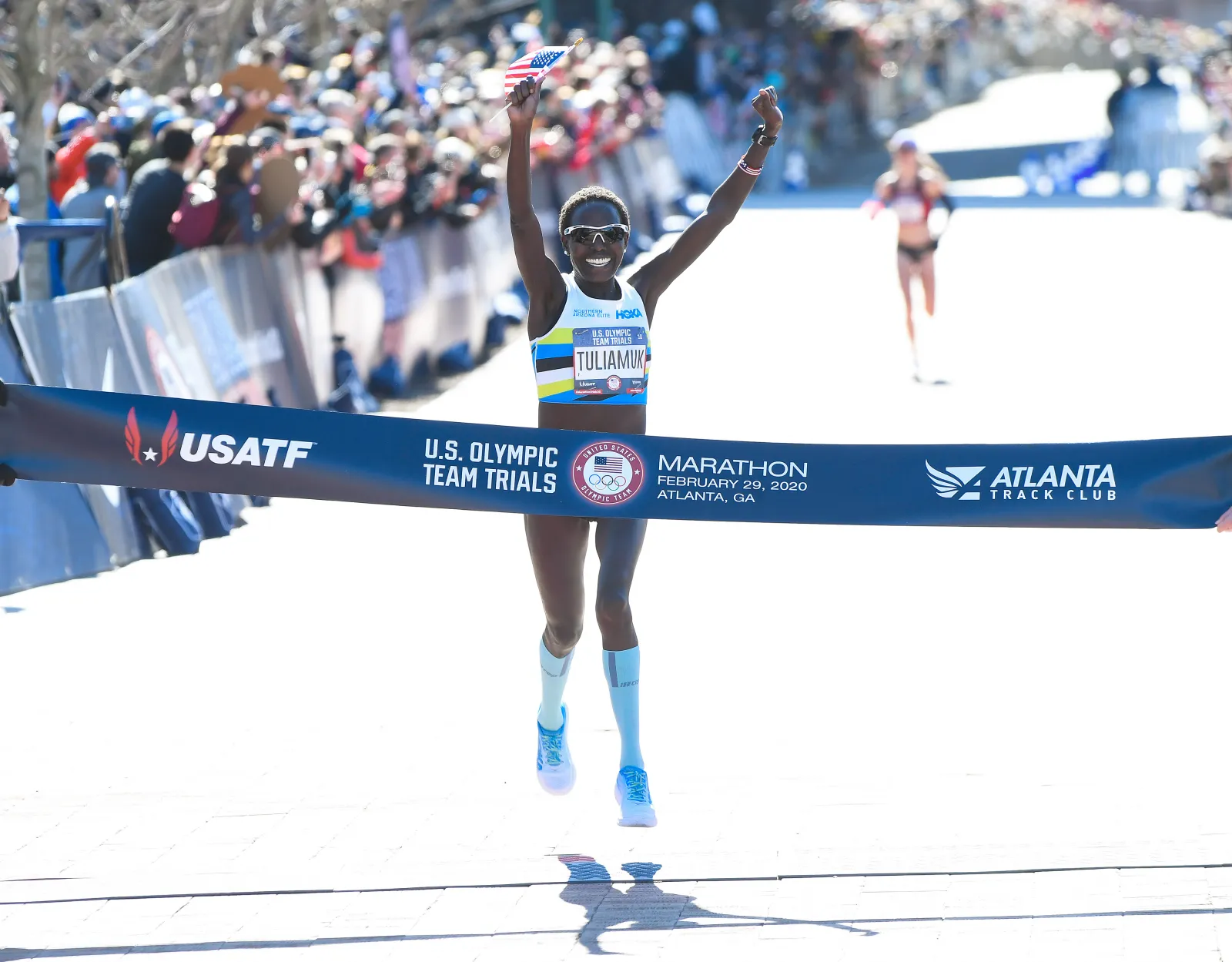 This year, as a COVID-19 safety precaution, the Peachtree will be conducted over two days, July 3 and July 4. The elite races in both the USATF 10 km Championships and the Shepherd Center Wheelchair Division, which will precede the footrace, will take place on July 4. Both will feature a top prize of $7,500 for the winners, and both are offering a $10,000 bonus for breaking a course record.
"For many years, the Atlanta Journal-Constitution has been the largest 10K in the world," said Rich Kenah, executive director of Atlanta Track Club and race director of the Peachtree. "This year, we have focused on delivering the world's safest 10K. We're pleased to not only have another U.S. championships here again, but to be able to have an in-person race at all after the challenges we as a Club, a city, a nation and the world have faced over the past 14 months. So, welcome to the 2021 race, a Peachtree X 2."
Also among the top contenders for the U.S. 10K title on the men's side will be Clayton Young, the 2019 NCAA 10,000-meter champion and 2021 USATF 15K champion, who will be making his debut at the distance. Young is coached by Ed Eyestone, who won the AJC Peachtree Road Race in 1991, exactly 20 years ago. He will be challenged by Colin Bennie, who was the top American here in 2019 and who finished 9th in the Olympic Marathon Trials, and Sam Chelanga, the NCAA 10,000-meter record-holder (27:08.49, 2010) who finished 8th at 10,000 meters on June 18 at the Olympic Trials.
On the women's side, the 2017 and 2018 Peachtree and USATF 10 km Champions will face off. Tuliamuk - running her first race since the Trials and since giving birth to a daughter, Zoe, in January - will meet Stephanie Bruce, the 2019 USATF Half Marathon champion who is coming off the recent Olympic Trials at 10,000 meters. Among their rivals will be Sara Hall, the defending USATF 10K champion and the second-fastest American woman in history in the marathon (2:20:32); Diane Nukuri, a three-time Olympian for Burundi who now competes for the U.S.; Emily Durgin, who finished 3rd in the 2021 USATF 15 km Championships and 9th in the 10,000m at the Olympic Trials last weekend; and Gwen Jorgensen, the 2016 Olympic gold medalist in triathlon.
Leading the field in the Shepherd Center Wheelchair Division are three-time defending champion Daniel Romanchuk and Tatyana McFadden, whose seven wins here are the most by any athlete in any elite division.
The 22-year-old Romanchuk smashed the course record here last year when he broke the tape in 18:11, collecting a ground-breaking $50,000 bonus for his efforts. The reigning World Marathon Majors champion (2018-2019) is headed next month to the Paralympics, where he has qualified to compete in six events, from the 100 meters to the marathon. Should he win here for the fourth-consecutive time, he will become the first man to do so since George Murray (1982-1985).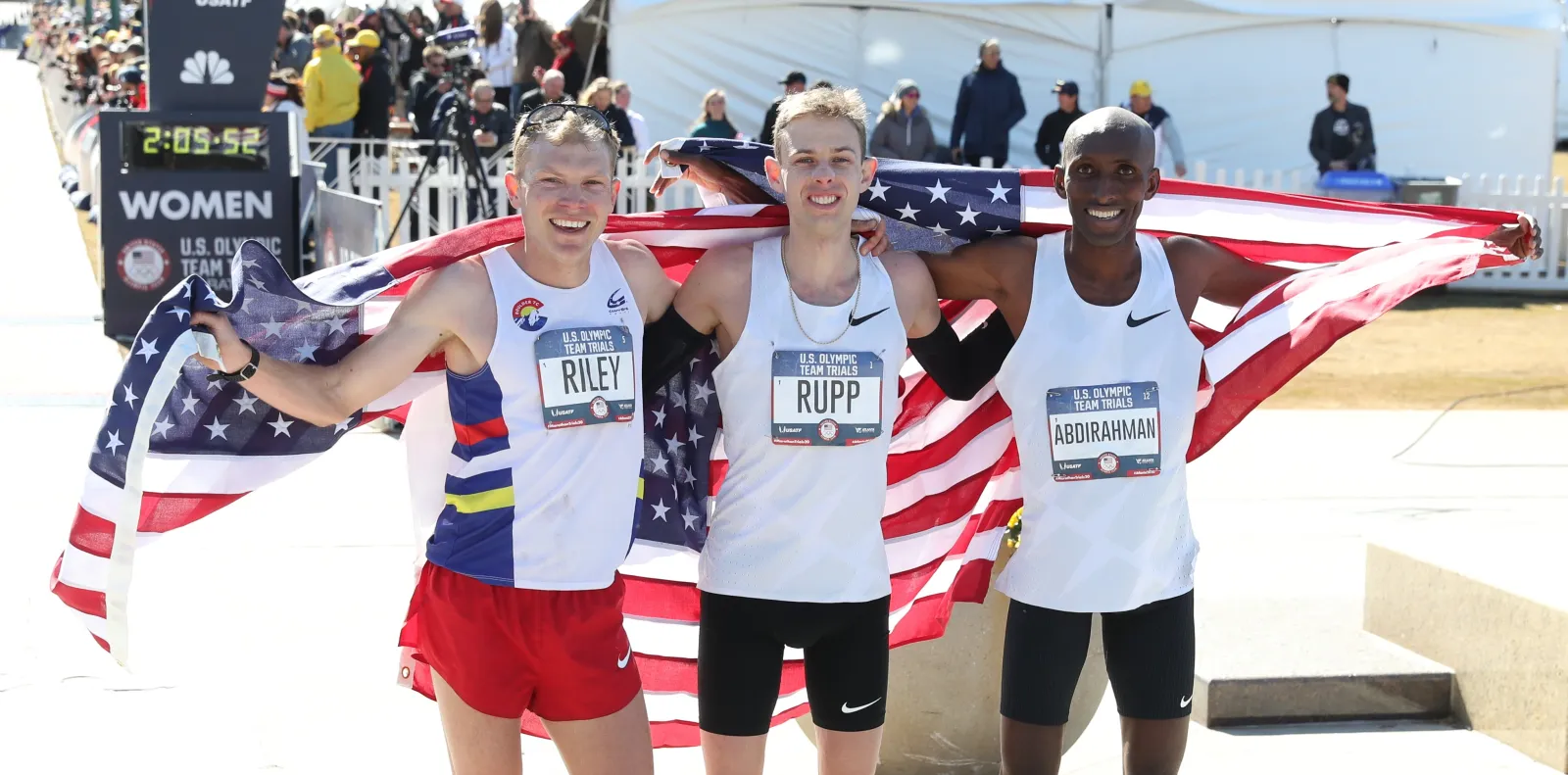 His biggest challenge will likely come from Josh Cassidy, a Canadian who won here in 2010 and 2013 and recorded the fastest time in history (1:35:21) in winning the 2012 Boston Marathon, and Aaron Pike, who just made his fifth Paralympic team, for which he has competed in Nordic skiing as well as track.
McFadden, a 17-time Paralympic medalist, just completed another successful Paralympic Trials, in which she qualified to compete in five events in Tokyo. This will be her sixth Paralympic Games. Also in the field are Jenna Fesemyer, who has also earned a spot to compete for Team USA in Tokyo, and Yen Hoang, a gold medalist at 800 meters at the Parapan American Games in 2019.
The 52nd Running of the Peachtree will take place on July 3 and July 4, 2021, with the Shepherd Center Wheelchair Division beginning at 6:05 a.m. on July 4, followed by the USATF 10 km Championships. The July 4 race will be broadcast live locally on WXIA-TV 11Alive and will stream nationally on 11Alive.com.
A complete list of athletes in the elite open fields, all of whom are American in this U.S. championship race:
MEN
| | |
| --- | --- |
| ATHLETE | 10K PERSONAL BEST |
| Abdi Abdirahman | 28:11 |
| Colin Bennie | 29:01 |
| Sam Chelanga | 28:11 |
| Wilkerson Given | 30:12 |
| Joe Izewski | |
| Elkanah Kibet | 28:57 |
| Haron Lagat | 28:43 |
| Lawi Lalang | 28:30 |
| Augustus Maiyo | 29:41 |
| Matt McClintock | |
| Matt McDonald | 30:10 |
| Dhru Patel | 29:57 |
| Jake Riley | 29:07 |
| Galen Rupp | Debut |
| Clayton Young | Debut |
WOMEN
| | |
| --- | --- |
| ATHLETE | 10K PERSONAL BEST |
| Jancel Blancett | 35:50 |
| Bridget Belyeu | 34:16 |
| Stephanie Bruce | 32:21 |
| Emily Durgin | 33:38 |
| Annie Frisbie | |
| Sara Hall | 32:14 |
| Lauren Hurley | 35:04 |
| Allie Kieffer | 32:52 |
| Maegan Krifchin | 33:22 |
| Whitney Macon | 36:12 |
| Eden Meyer | 37:32 |
| Diane Nukuri | 31:49 |
| Susanna Sullivan | 33:35 |
| Joanna Thompson | 34:20 |
| Aliphine Tuliamuk | 31:52 |
| Bria Wetsch | 36:00 |
Official Race Hashtag: #ajcprr
Photo Credit: Victah Sailer
About Atlanta Track Club
Atlanta Track Club is a nonprofit committed to creating an active and healthy Atlanta. Through running and walking, Atlanta Track Club motivates, inspires and engages the community to enjoy a healthier lifestyle. With more than 30,000 members, Atlanta Track Club is the second-largest running organization in the United States. In addition to the Atlanta Journal-Constitution Peachtree Road Race (peachtreeroadrace.org), the Club puts on the Publix Atlanta Marathon, PNC Atlanta 10 Miler and Invesco QQQ Thanksgiving Day Half Marathon and almost 30 other annual events. Through the support of its members and volunteers, Atlanta Track Club also maintains a number of community initiatives, including organizing and promoting the Kilometer Kids youth running program to metro Atlanta youth, honoring high school cross country and track and field athletes through Atlanta Track Club's All-Metro Banquets and supporting the Grady Bicycle EMT program. For more information on Atlanta Track Club, visit atlantatrackclub.org.
About the Atlanta Journal-Constitution Peachtree Road Race
The AJC Peachtree Road Race is a 10K event that traditionally takes place every Fourth of July in Atlanta, Georgia. The first Peachtree was held in 1970 and featured 110 finishers. The AJC Peachtree Road Race is traditionally the largest 10K running event in the world with 60,000 participants. The AJC Peachtree Road Race is perhaps most famous for the coveted AJC Peachtree Road Race T-shirt, which is handed out to all the event finishers. For more information on the race, visit peachtreeroadrace.org or AJC.com/peachtree.
About Shepherd Center
Shepherd Center, located right along the Peachtree race course, is a private, not-for-profit hospital specializing in medical treatment, research and rehabilitation for people with spinal cord injury, brain injury, multiple sclerosis, spine and chronic pain, and other neuromuscular conditions. Founded in 1975, Shepherd Center is ranked by U.S. News & World Report among the top 10 rehabilitation hospitals in the nation. In its more than four decades, Shepherd Center has grown from a six-bed rehabilitation unit to a world-renowned, 152-bed hospital that treats more than 900 inpatients, 575 day-program patients and more than 7,100 outpatients each year.