Thanks for printing! Don't forget to come back to Atlanta Track Club for fresh articles!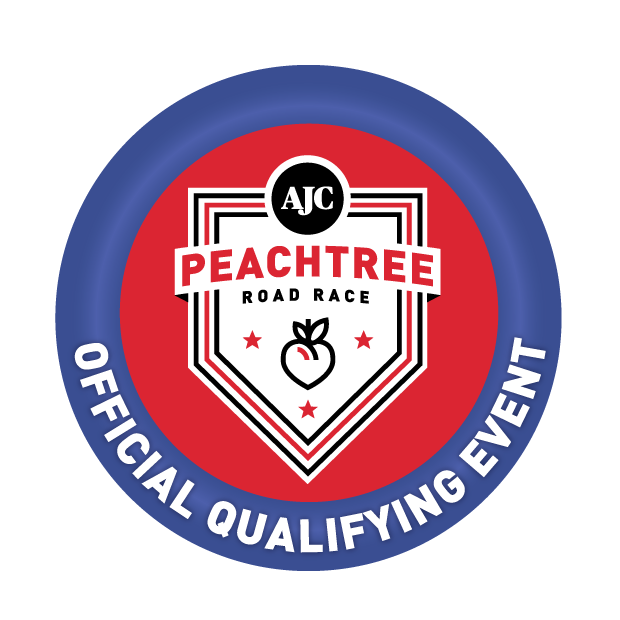 In an effort to create clarity for our participants and make the registration process for the AJC Peachtree Road Race more efficient, Atlanta Track Club is building a database of "Official AJC Peachtree Road Race Qualifying Events". Participating races will be listed on Atlanta Track Club's website as well as on the race qualifier question during member and lottery registration for the AJC Peachtree Road Race.
To be listed an official AJC Peachtree Road Race Qualifying Event your race must meet the following standards:
USATF certified road race course (5K,4 M, 8K, 5M, 10K, 15K, 10M or 13.1M distance) f
Provide Atlanta Track Club with link to official results.
Races must renew their entry into the program every two years beginning with January 1, 2017. Renewals will always be during odd years. Renewal period is January 1 - March 1.
Provide Atlanta Track Club no fewer than two (2) opportunities to promote AJC Peachtree Road Race registration to participants in your race.
Refer to the event as its official title, "AJC Peachtree Road Race" in all communications.
As an official AJC Peachtree Road Race Qualifying Event you will receive the following from Atlanta Track Club:
Permission to use unaltered "Official AJC Peachtree Road Race Qualifying Event" name and logo in marketing and race materials
Designation as "AJC Peachtree Road Race Qualifying Event" on race calendar at www.atlantatrackclub.org
Inclusion on "AJC Peachtree Road Race Qualifying Events" page on www.atlantatrackclub.org
Inclusion in drop down menu in AJC Peachtree Road Race registration and lottery
To be consider for the AJC Peachtree Road Race Qualifying Event Program, please submit the short form here. If you decide not to become an official AJC Peachtree Road Race Qualifying Event but your race is on a USATF certified road course, registrants may still submit results from yout event during registration but you cannot use descriptors that list the race as an official qualifier in any marketing or race operations materials
If you have any questions concerning the AJC Peachtree Road Race Official Qualifying Event Program please contact

[email protected]